My paternal grandmother (the little girl in the photo) emigrated from Uzhhorod in 1913. That is one of the cities in #Ukraine that Jill Biden visited last week. The parallels to current events are unnerving and unsurprising.
Uzhhorod, which was in Hungary at the time my grandmother lived there, had and has been Slovakia, Czechoslovakia, and Austria, then USSR and is now Ukraine.  My father's side of the family left in the time frame of 1912- 1930, after life became intolerable for Jews in the area.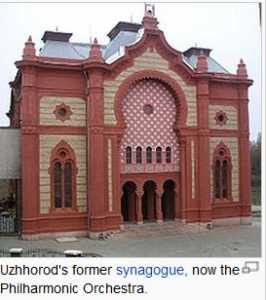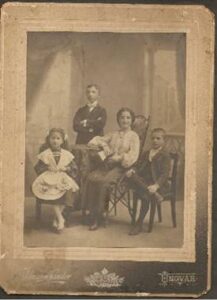 The adults were educated, mostly pharmacists. The synagogue, pictured, is now the symphony hall. I doubt there are many Jews left in Uzhhorod.
My next book, Our Lying Kin, (Kasva Press) touches briefly on my grandmother's immigration. Another refugee from violence, terror and death, inflicted by hate. It really doesn't end, does it?